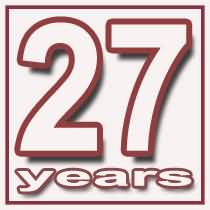 Da je Billie Jean veliki hit za sva vremena, to znamo svi. Da je hit u Studiju 2002, i to je jsano. Billie Jean Rap broj 1 otprije 2 sedmice vratio se je na tu poziciju, ni to nije čudno. 🙂
Naravno, NIJE riječ o Michael Jacksonu, nego, ako dopustite, stanoviti Sea And Land, koji su obradili njegovu stvar. To se zove igrati na sigurno. 🙂
Svejedno, opet bijesni ritmovi na našoj Top listi.  Ovog tjedna čak četiri New Entryija.
Od toga barem jedan mega hit; Hot Chocolate i Sexy Thing u novoj remix verziji.

Billie Jean Rap opet broj 1 – Top 112
datum 08.06.1987