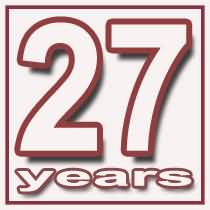 It Doesn't Have To Be That Way. – Nije trebalo biti, pogotovo ne na taj način.
Ali bilo je, i baš tako; Erasure na prvom mjestu Top Liste Studija 2002. 🙂
Ni Alison nije daleko od svog Vincea, Mel & Kim također u vrhu. 🙂
Sve je na svom mjestu ovoga tjedna. Kao u najljepšim snovima; smjenjuju se Vince Clarke i Alison Moyet na vrhu Top liste, a slušamo i extended, 12″ verziju Mel & Kim; Respectable.  Tako i treba biti.
Svim radnim ljudima  Sretan Prvi Maj.   🙂
It Doesn't Have To Be – 107
datuma 02.05.1987






1. | 8. | – | 2 |> It Doesn't Have To Be – Erasure
Nastavi čitati "It Doesn't Have To Be" »