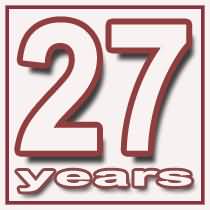 Ovo je Vaša omiljena Top Lista iz nekih zlatnih dana. 🙂
Dani su to kada je Prince bio na prvom mjestu, no odmah uz njega Duran Duran i Human League.
Sign Of The Times, po mom skromnom mišljenju jedan je od najviših vrhunskih dometa Princea.
Doduše tada nismo imali Youtube ali u svemu možemo uživati ovih dana.
Bilo je to u doba prije nego je Prince promijenio ime u Artist, u punom naponu snage i inspiracije. 🙂
Veliki naš Prince poznat je danas i po tome što ne dopušta svoje glazbene spotove promovirati na kanalu Youtube, vjerojatno iz samo njemu znanih razloga. 🙂
Stoga na našoj Top listi nije originalna verzija Princea nego remix. A nije ni ovo loše. 🙂
Prince – Sign Of Times – Top 103
datuma 01.04.1987


1.

> Sign Of Times – Prince

2. | 1. | 3. | 3 |> Skin Trade – Duran Duran
3. | 5. | 6. | 3 |> I Need Your Loving – Human League
4.

> Day In Day Out – David Bowie
5. | 3. | 2. | 6 |> The Rain – Oran "Juice" Jones
6. | 10. | – | 2 |> Showing Out – Mel & Kim
7. | 4. | 1. | 4 | > I'm Not Perfect – Grace Jones
8. | 2. | – | 2 |> The Right Thing – Simply Red
9. | 6. | 4. | 7 | > Is This Love? 12″ Extended – Alison Moyet
10. | 7. | 5. | 6 |> Hymn To Her – The Pretenders