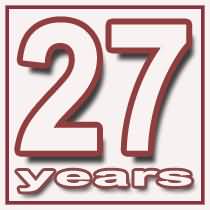 French Kissin' (In the USA), to je naš hit za ovu sedmicu.
Mada su drugi to najavljivali, naša Debbie Harry, inače meni osobno jako omiljena bilo imenom i prezimenom, bilo kao Blondie: uletjela je direktno na broj 1 kao new entry.
Drugo je manje više isto, znači; samo bijesni ritmovi i melodije.
🙂
Debbie Harry: French Kissin' In the USA – TOP 93
datuma 21.01.1987


1. |

> French Kissin' (In the USA) – Debbie Harry

2. | 3. | – | 2 | > Victory – Kool & The Gang
3. | 2. | 1. | 5 | > I've Been Losing You (Extended Remix) – AHA
4. | 1. | 2. | 6 | > Telephone Call – Kraftwerk
5. | 4. | – | 2 | > Easy Lady (Extended 12″) – Spagna
6. | 9. | 7. | 3 | > So Cold the Night – Communards
7. | 8. | 9. | 3 | > Like Flames – Berlin
8. | 7. | 3. | 9 | > Notorious – Duran Duran
9. | 6. | 4. | 10 | > Human – Human League
10. |

> Nasloni glavu na moje rame – Tutti Frutti
tada su se još zvali i Balkan Band. 🙂