Kreće Top Lista Studija 2002 i to vrlo skoro. Muzika i još više muzike, baš ovdje, u Studiju: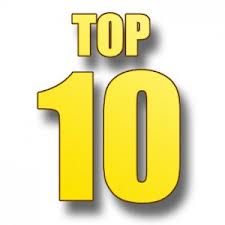 Top 10 će biti format Top Liste našeg Studija. 🙂
Kreće Top Lista Studija 2002
Top Lista našeg Studija kreće vrlo skoro, biti će to 17.05.13, a pošto je danas Sveti Duje kojeg Vam svima čestitamo od srca, posebno ljudima dobre volje, i onima koji će se prepoznati u našoj Top Listi, još svega deset dana do Top liste.
Jasno, već po ovome se vidi da će naša Top Lista biti posebna. 🙂
Kakva će biti ta Top Lista?
Posebna, zasigurno. Naravno, niti ne za svakoga. 😉
Riječ je o glazbenoj Top listi. Biti će tu zabavne muzike, domaće ali uglavnom strane muzike, ujedinjene u jednu kategoriju pod nazivnikom – kvalitetna muzika.
Ali to nije sve. 🙂 Biti će još posebnosti; svaki broj koji je na Top Listi biti će praćen i svojim Youtube video spotom (hvala Youtubeu), tako da nećete nikako dolaziti u nedoumicu – pa šta je sad ovo?
Video spotovi, Pop muzika, strana ali i domaća, možda čak i narodna i folk muzika, ali ne obaćavamo ništa. 🙂

Postoji i poseban razlog zašto naša Top Lista starta baš tog datuma; 17.05. ali i o tome ćemo Vas obavijestiti na vrijeme, najkasnije kada krene naša top lista.
Svi ste, naravno, dobrodošli.  😉