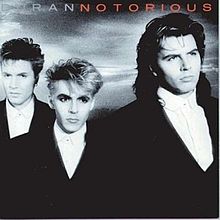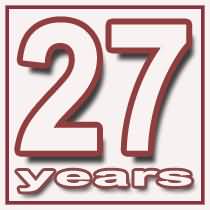 Poznat, ozloglašen, zloglasan, notoran; to su sinonimi za prijevod pojma Notorious. 😉
Mi ćemo odabrati ovaj prvi, zato jer je pozitivan, ne zato jer prevodi najbolje. 🙂
U svakom slučaju, dobro došli na našu Staru Top listu, malo notornu… 🙂
Jedini new entry ovog tjedna su AHA u temi I've Been Losing You. Javljaju mi da će to biti veliki hit (Imam neke bube u glavi). 🙂 Ovog tjedna slušamo običnu verziju (koja je također odlična), a slijedećeg tjedna extended remix.
Dakle, Duran Duran su broj 1, tako i treba biti. 🙂 Njihov hit single Notorious označio je, barem meni, vrijeme kada sam počeo govoriti; ne Simonu Le Boneu osobno, nego sebi u bradu; Ovo ste mogli i bolje napraviti, ali, istina, sa (pozamašne) vremenske distance to i nije tako loše. 🙂
Top Lista Studija 2002, 89. TOP 10
datuma 25.12.1986
Sretan Božić. 🙂


1. | 5. | 2. | 5 | > Notorious – Duran Duran

2. | 1. | 1. | 6 | > Human – Human League
3. | 2. | 5 | 4 | > Wonderland – Paul Young
4. |

> I've Been Losing You – AHA
5. | 7. | – | 2 | > Telephone Call – Kraftwerk
6. | 3. | 4. | 6 | > Take My Breath Away – Berlin
7. | 4. | 8. | 3 | > You Can Call Me Al – Paul Simon
8. | 6. | 3. | 7| > Point Of No Return – Nu Shooz
9. | 10. | 10. | 3 | > When The Wind Blows – David Bowie
10. | 9. | 7. | 10 | > Rage Hard (Young Person's Guide) – Frankie Goes To Hollywood