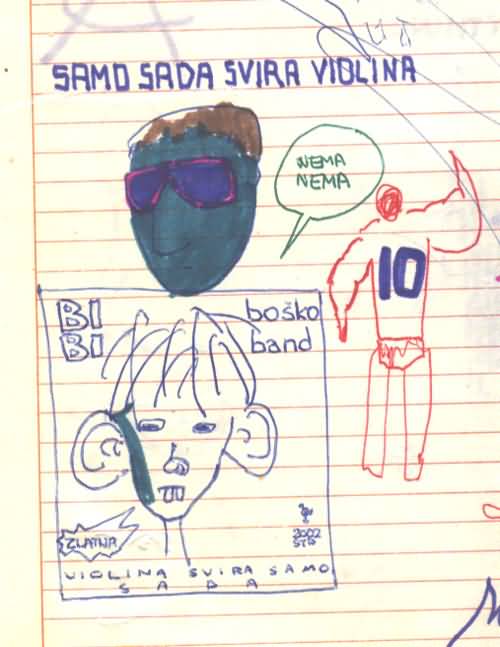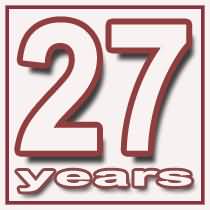 Top Lista je Vašeg omiljernog radija, odnosno Studija 2002. 🙂
Danas su prvi Talking Heads, no ne zove se stranica po njima (mada, svaka njma čast). 🙂
Današnji dan je dan za povijest:

Violina Svira Samo Sada
Na današnji dan se je na Top Listi pojavio prvi hit singl
sa albuma Violina Svira Samo Sada. 🙂
Album je to koji će u potpunosti biti snimljen u prostorima Studija 2002, tih legendarnih 80-ih godina… 🙂
---
Ona Pije Mliko Moga Oca
New Entry na Top Listu Studija 2002 29.09.86
Prvi single sa albuma Violina Svira Samo Sada ovog legendarnog tjedna (mada, sama stvar je snimljena prije nekog vremena) je new entry na broju 7 i zove se Do it Again Boško Jean (Ona Pije Mliko Moga Oca). 🙂 Apsolutni autor texta, ugođaja i vokal je Boko, tada vrlo mlad ali jako darovit i simpatičan mladić. (dječak) 🙂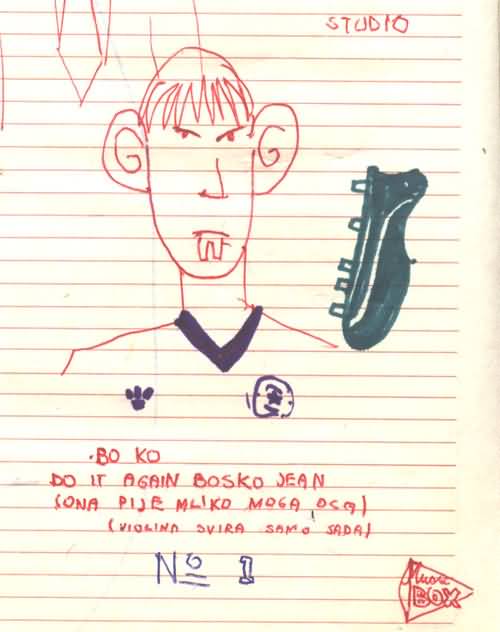 Ne, ne, nemojte nikako da Vas zavara dio naslova u zagradama; Ona Pije Mliko Moga Oca nikako ne znači to što ste prvo promislili (vi izopaćenici) :), već je riječ jednostavno o momentu kada nevjesta, žedna nakon napornog rada; dolazi kući i popije svo mlijeko koje je njezin svekar kupio u samoposluzi. 🙂 Riječ je, naravno, o običnom mlijeku iz tetrapaka, ili mlijeku iz kesice, kakvo ne postoji danas. 🙂
Nažalost, nakon ovolikog uvoda, rečenu stvar ipak nećete moći ćuti. 🙁 Barem zasad. Samo rijetki od Vas mogu se sjetiti stihova koje ste možda čuli u rijetkim emitiranjima na Radiju M:
Jednoga dana, kad' sam se vraćao iz kina,
došao sam doma, a žena mi je trošila k'o ruska vozila…
uočljiv je utjecaj jedne splitrske rock grupe, to je bilo takvo vrijeme. 🙂
U sakom slučaju; nastojati ćemo nabaviti Do It Again Boško Jean temu, a u najgorem slučaju, moći ćete čuti poseban remix iste teme uz rap Lukea Shorta –  Blb Rap.
Blb Rap će biti vrlo skoro na našoj Top Listi. 🙂
A poseban pozdrav Studio 2002 Web upućuje Boku i danas, jasno. 🙂
TOP Lista – 77th


1. | 9. | – | 2 | > Wild Wild Life – Talking Heads
2. | 8. | – | 2 | > Tipical Male – Tina Turner
3. | 4. | 5. | 3 | > Higher Love – Steve Winwood
4. | 1. | 1. | 4 | > The Last Time – Eurythmics
5. | 2. | 6. | 3 | > When Tomorrow Comes – Eurythmics
6. | 6. | 8. | 4 | > Do Ya Do Ya (Wanna Please Me) – Samantha Fox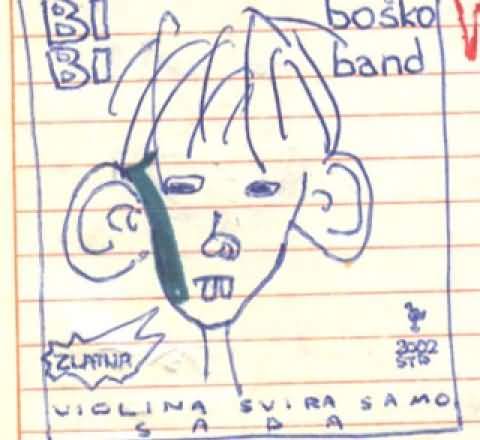 7. |

> Do It Again Boško Jean (Ona Pije Mliko Moga Oca) – Boko
8. |

> Wave – David Sylvian
9. | 3. | 3. | 10 | > Let's Go – Eurythmics
10. | 5. | 2. | 5 | > Mountains – Prince